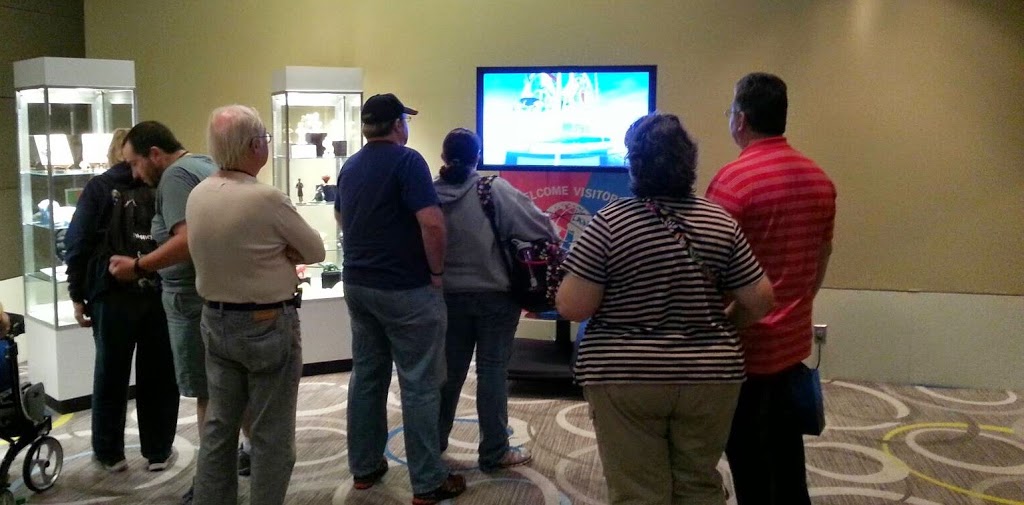 DHI at Destination D
This weekend at WDW, DHI's own Jeremy Marx roll's out the CGI version of the Tower of the Four Winds, freshly unpacked from the 1964 World's Fair.  As we are pretty sure that Destination D will bring some new folks knocking on our virtual door, we're putting up a little welcome sign and a note so you will know what DHI is all about.
The Blog
At the heart of DHI is the blog, which has been running now for five years.  The blog features longer, research-oriented articles about the history of Walt Disney and the Walt Disney Company.  
Here are some good places to start:
* The 10-Part Series on Riverfront Square, the indoor amusement park that Walt Disney planned but never built in St. Louis in the 1960s.
http://www.disneyhistoryinstitute.com/2013/03/walt-disney-and-riverfront-square-part-1.html
* The Tomorrowland That Never Was – Early Designs for Walt Disney's Tomorrowland in California.
http://www.disneyhistoryinstitute.com/2012/06/past-of-future-old-tomorrowlands.html
* The DHI Mythbusters Edition – The Truth about the Petrified Tree.
http://www.disneyhistoryinstitute.com/2014/10/dhi-mythbusters-edition-truth-about.html
* Project Four Winds – The story of the CGI model presently on display at Destination D
http://www.disneyhistoryinstitute.com/2014/06/project-fair-winds.html
The Podcast
The podcast features many blog articles presented "audio-book-style."  On the podcast, you can learn about the infamous Snow White Wrap Party and the second amusement park that Walt Disney, himself, wanted to build in the original Disneyland parking lot.  You can also find interviews with artists and celebrities such as Rolly Crump and Fess Parker.
The podcast.  You can sign up for it through iTunes:
https://itunes.apple.com/us/podcast/disney-history-institute-podcast/id674703040?mt=2
Facebook
There are two ways to participate in DHI through Facebook.
First, our popular DHI Facebook Group offers historians and scholars a place to discuss their interest in the legacy of Walt Disney.  Even when the blog is slow, there's always something happening in the DHI Facebook Group.  Click here to join: https://www.facebook.com/groups/disneyhistoryinstitute/
Second, if you'd like to receive a note in your Facebook feed each time a new article or podcast appears, you can "like" our fan page.  Click then "like" the page here: https://www.facebook.com/pages/Disney-History-Institute/180536135343902 
Twitter
Lastly, we maintain an active Twitter feed which often sends out unique images of the parks, concept art, and sometimes ride construction not available anywhere else on the web.   Twitter link: twitter.com/disneyhistory