Disney Studio 1941
The Penthouse Club at the Disney Studio
By Todd James Pierce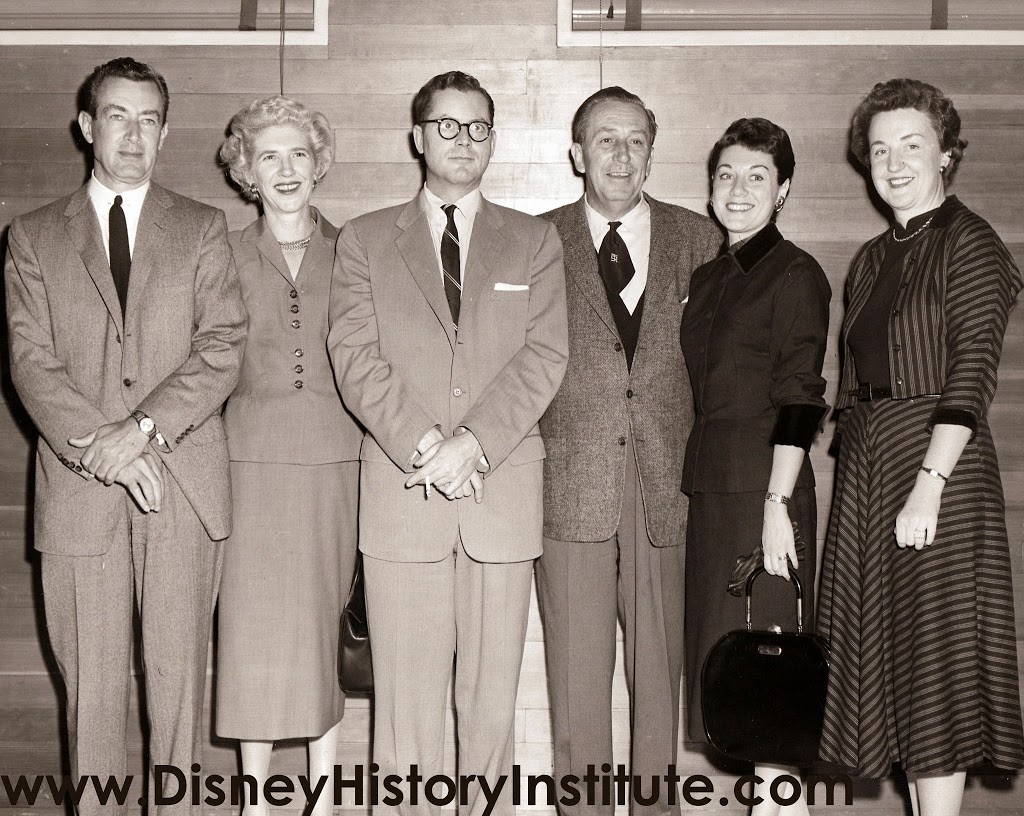 Walt Disney in the Penthouse Club, 1960s, event unknown
The Penthouse Club, up on the roof of the Animation Building, was run by Walt Disney's boyhood friend, Walt Pfeiffer. It was an all boys club—which as the 1943 Employee Manual pointed out: "Men Only! Sorry, gals." The girls had their own "Tea Room" on the top of the Ink and Paint Building. This "Boys Only" rule was, of course, indicative of mid-Century gender discrimination prevalent throughout the American workplace. But at the studio, the separate areas for men and women also discouraged company flirtations and romances, which Walt believed wasted his staff's time. "The only women allowed
," one employee recalls,
"
were waitresses from the Commissary.
"
The Penthouse Club, as animator Floyd Norman explains, was "a perk 'Walt's Boys' could earn after rising through the ranks over a series of years…a club not open to everybody–and that seemed to be the attraction." In a 1941 talk to his employees, Walt pointed out that the Penthouse Club was not necessarily "a closed thing. We would be glad to allow any fellow who is decent and respectable to belong to it. However, at the start we had to allow those men who carry the main responsibilities of the Studio the first chance to join. After giving those men their chance, we then threw it open to the whole group." Even after the club was open to all male employees, club fees generally put membership out of reach of the younger artists at the studio.
In practice, then, the older and best-paid employees were primarily the club's members.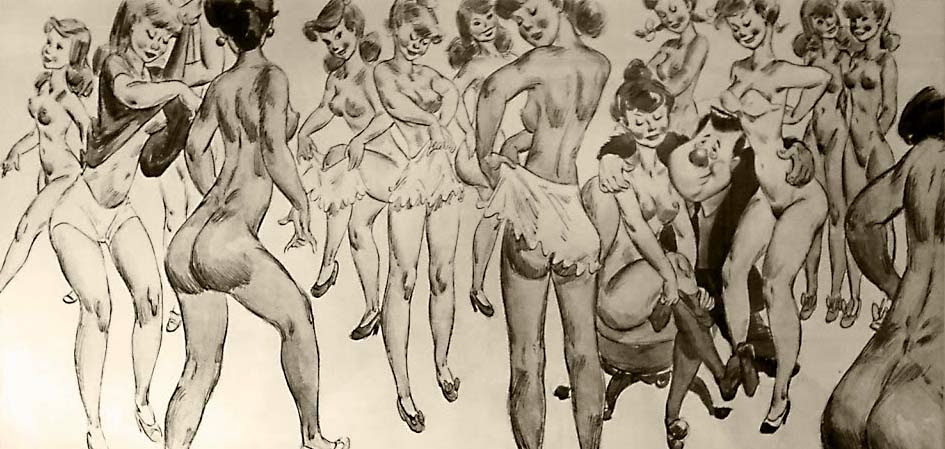 Freddy Moore Mural at Penthouse Club
To get to the club, you'd take the elevator up to the private fourth floor.
The club entrance included a mural, painted by animator Freddy Moore, filled with topless and bare-bottom ladies, as well as a single man (who looked a little like Moore) swooning over them. These images weren't explicitly sexual as much as they were erotic and flirtatious. "Although some might call it soft core," one animator recalls, "it was pretty spicy stuff considering this was Disney in the sexually-repressed fifties."
Regardless, the mural clearly established the penthouse as a gentleman's lounge.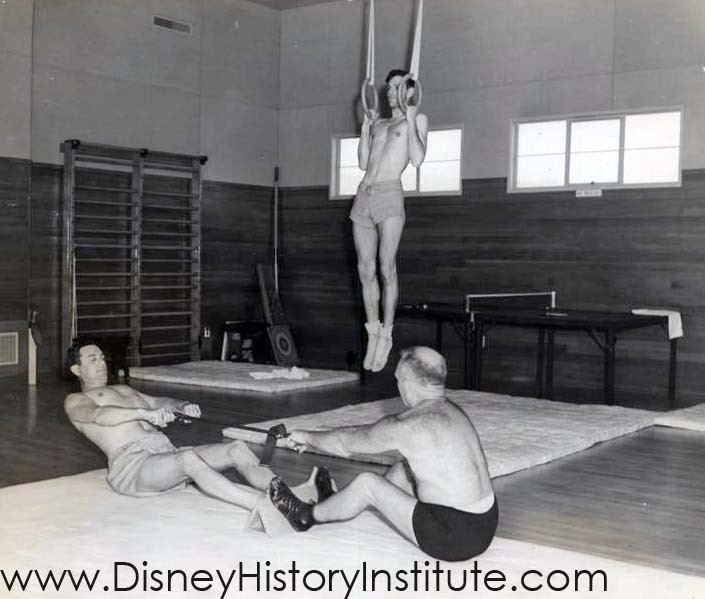 Penthouse Gym – 1941 (possibly featuring Karl Johnson, right)
When the Burbank studio opened in 1940, it contained three food service areas: the cafeteria, the semi-formal Green Room/Coral Room dining area, and the club. As animator Ollie Johnston recalls: "We could come up [to the Club] and get a milkshake or something to drink anytime you wanted, or get something to eat, or have traffic [i.e. a delivery boy] deliver it to your room…And gee, it was great."
Beyond the restaurant, the Penthouse Club—or "the roof" as it was casually called—included a bar, barber shop, a masseuse and massage table, steam baths, a gym with exercise equipment, and beds for members who simply weren't feeling well (i.e. drank too much). For entertainment, it offered billiard tables and cards, with small-stakes poker being particularly popular among the men.
Carl with a "C" in this Disney Dispatch, 1943
Regular exercise classes were led by Karl Johnson, a Swede who for a time was Walt's personal trainer at the Hollywood Athletic Club. Even at the age of 60, Karl Johnson was a distinguished athlete—once a lightweight wrestler in the 1912 Olympics—who believed vigorous activity was essential for everyone. Once the Penthouse gym was open, he assisted artists with weights and stretches–artists that in one Disney in-house publication were called "sedentary clients." One member recalls that Johnson was always available and that—as a peculiarity of his workouts—he used a 16-pound weight-lifting ball that he recommended for the abs and stomach. This same tongue-in-cheek publication explained that "Many Disneyites…were weak in the chest until Carl [sic] wheeled them into braving the unknown world of exercise." These classes lasted until 1949, when, at the age of 66, Johnson retired from the company. [Note: Karl Johnson uses a "K" for his Olympic records, though some studio publications spell his name "Carl."]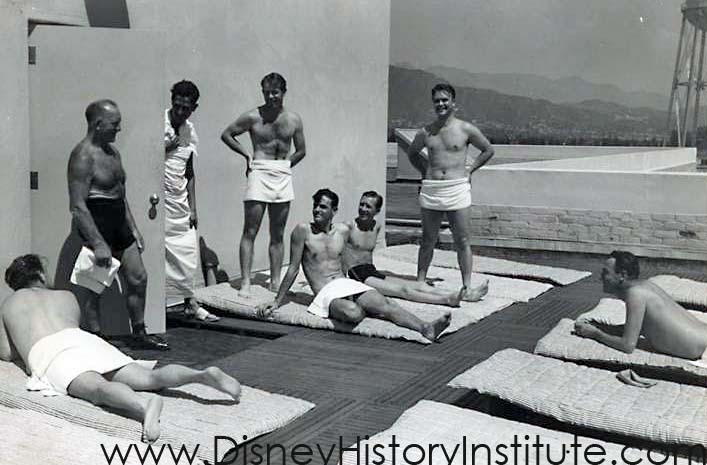 Rooftop Sunbathing – 1941
Outside, on the rooftop patio, were tables and umbrellas, where the men could sit and talk. But the most popular activity, as described in a 1947 issue of New York Magazine, was sunbathing where "male employees acquire an all-over tan." To put it more bluntly, as Milt Kahl's assistant later recalled, "We used to take nude sunbaths, on the roof of the Studio, on our lunch hours and 'chew the fat.'" This practice lasted for years, but eventually ended when nuns and nurses noticed naked men atop the studio. "St. Joseph Hospital was right across the street," Layout artist Joe Hale recalls, "and they had built a new four-story wing on it. Anyway, it turns out that some of the nuns at St. Joseph's were peering across the street, watching the guys…So when the word got around at the hospital about what the nuns were doing, Mother Superior or someone called over to the Studio and complained about the nude sunbathing. So they knocked that off."
Disney artist Rolly Crump remembers that day in detail: "There was a notice as you were leaving the gym to go out on the roof that said, Don't forget that they just built a hospital across the street." But in Rolly's memory, the artists didn't knock it off right away. Even after the nun's complained, the men continued to sunbathe nude–only they made sure to wear a towel whenever standing or in view of the hospital. "So we always put a little towel around us," Rolly recalls, "whenever we went out there and lay naked."
In the days that followed, one of the Disney artists even roughed out a gag drawing, one that was widely circulated among them men. In it, two cartoon nuns, with binoculars pressed to their eyes, gazed out hospital windows, their faces carved up with expressions of shock and intrigue.
Eventually, though, the men stopped bathing naked on the roof.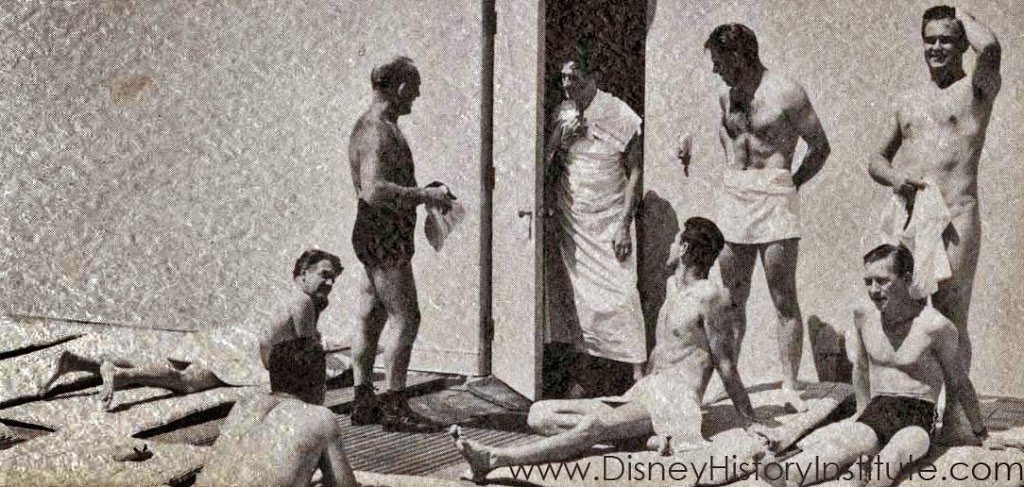 A Slightly More Revealing Shot, Same Day, 1941.
Aside from sunbathing and athletics, the club tended to bring its members more deeply into company culture, solidifying their social lives inside the studio. When Walt's amusement park was nearly finished, he invited club members (and their children) out to Disneyland two weeks before it opened. On Monday July 4, 1955, about 200 people (members and children together) walked through Disneyland—or those parts of it that were finished. They rode the Jungle River ride (even though many of the animals were not yet installed on the river bank), with Walt himself narrating the adventure, then climbed aboard the stagecoach and Conestoga wagons. Walt, specifically, wanted to see how children would engage his park, as until then, its few visitors had mainly been adults.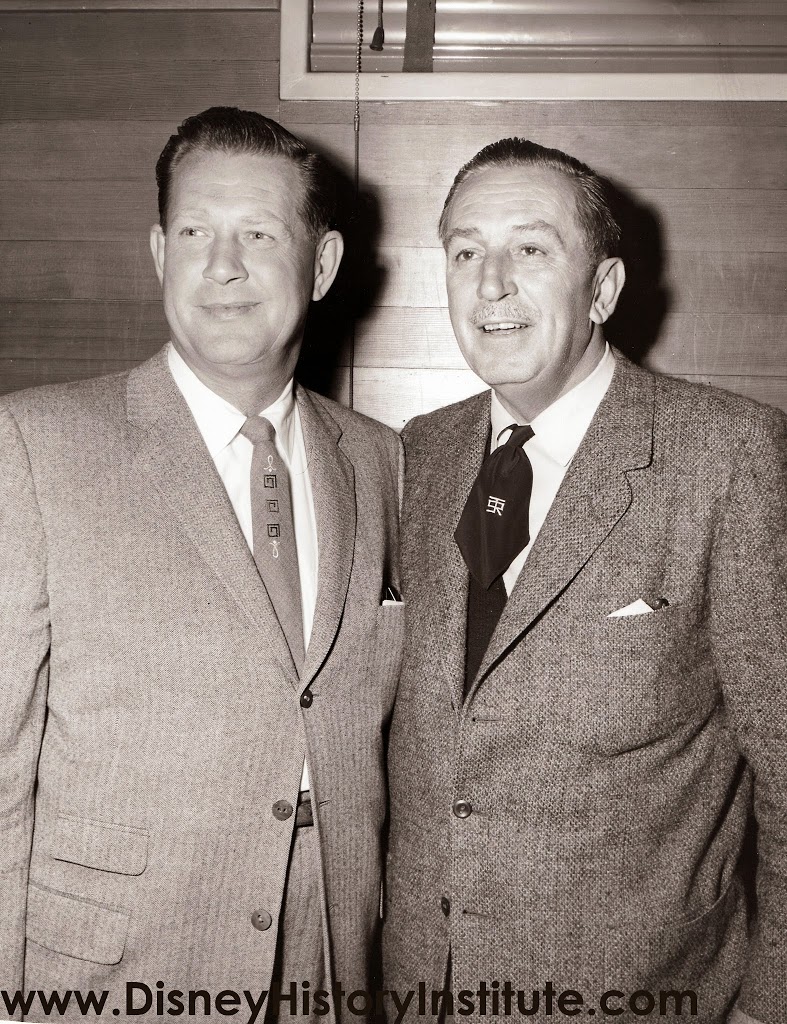 Walt Disney, 1960s, Penthouse Club, Event Unknown
During the war the sick beds (or drunk beds) in the Club became temporary quarters for some of the officers that descended on the studio to make training films. "Accommodations were tough, really, in Los Angeles," explains Erwin Verity, a Disney director and producer. "And they had to be here every day. In our little Penthouse Club upstairs, we had a couple of beds, and there were officers quartering themselves up there."
The Penthouse Club also played a role in the discontent that led to the studio strike in 1941.
In the late 1930s, those years following the completion of
Snow White,
younger artists felt that the studio worked as a large family.
Back then, animator Ken Peterson recalls, "There wasn't anybody you couldn't ask for help, a top animator or whoever.
There were different salaries, but nobody worried about that."
With the club, Walt inadvertently engaged a class system at the studio.
The membership fee—remembered by some to be $7 per month—was roughly half the weekly salary of a newly-hired inbetweener.
Some artists saw the club as a significant move away from the egalitarian family atmosphere to a workplace filled with haves and have-nots.
"We were all feeling sort of left out…The strike was about economics, but it was also a rebellion about the kind of [new] management Walt had."
Walt Disney, 1963, Mousecar and Duckster Ceremony
By the 1950s, the club became more of a gathering place—with less emphasis on exercise and more emphasis on social events.
In the 1960s, it evolved into a lounge for old-timers, those who had worked at the studio for 20 or 30 years.
The converted gym also became the location for studio award ceremonies, including the Mousecars and Ducksters.
Though the Penthouse has been closed for years—with the tables hauled away and the Freddy Moore mural removed—the structure still sits atop the Animation Building, a reminder of earlier times, when Walt imagined the studio as an artists' paradise, filled with work, social activities, exercise, and even drinks.
+++++++++++++++++++++++++++++
Post up your comments below or over on our Facebook Group Site. (Even when things are slow on the blog, stuff is always happening over on Facebook).
That's it for this time.
–
TJP
+++++++++++++++++++++++++++++