I was just going though the many many stacks of Disney photos in the DHI collection, and came across several that were of Donald's 50th Birthday celebration. As these photos are rarely seen, I wanted to share them, but figured I would need to wait for Donald's birthday as that would be more fitting. I needed to find out when I could get these out there, so I pulled out my phone, asked it when Donald's birthday was, and what a shock. It's today! I'm really glad it wasn't yesterday, because I would have to wait a full year before I could share these.
In 1984, Disney went to great lengths to promote Donald's 50th birthday, through TV, newspapers and magazines. The celebrations were also on the West Coast at Disneyland and the Walt Disney Studios, plus on the East Coast the party was happening in Wald Disney World.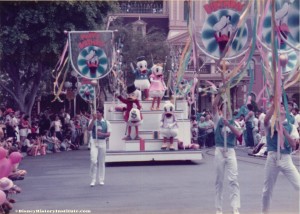 They included daily parades which included his nephews, Huey, Dewey and Louie. And at his side, Donald's favorite gal, Daisy. Decorations covered the Parks, and… well, we'll cover that in another article!
What most folks may not remember is that one of the major promotions for Donald's Birthday was a 15 city tour across the country on a private jet. We are fortunate that we have several photos that we can share with you of one of these special events!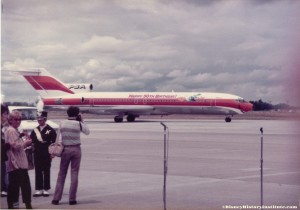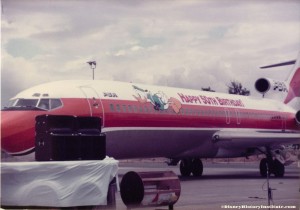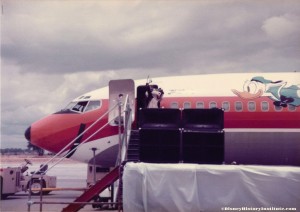 Who else would you expect to be flying the plane?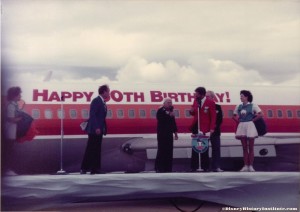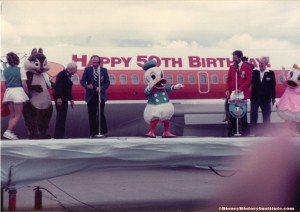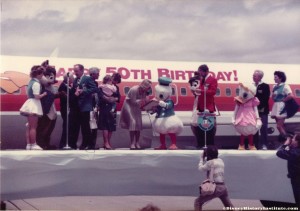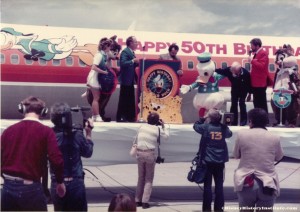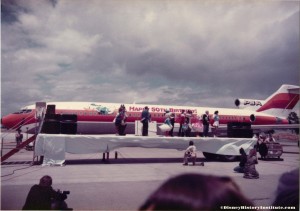 Happy Birthday Donald Duck From DHI!
To continue discussion on Donald's Birthday, you can join our (free!)
Facebook group
, which features unique photos, historic artwork and an ongoing and engaging discussion of Walt Disney and his creative legacy.