A DHI BELATED HAPPY BIRTHDAY TO
Featuring Hannibal Crossing the Alps
I was quite sad that I missed posting something on the March 17th birthday of my "adopted father" Ken Anderson. Many DHI readers know that Ken and I did a 34-hour oral history on the years he spent working with Walt. Our hope here at DHI is to someday publish Ken's "memoirs." In the meantime, I enjoy sharing Ken's art and stories here at the Institute.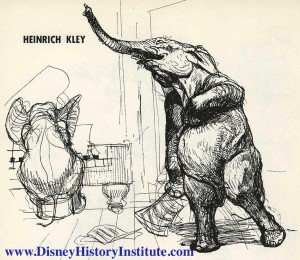 So for Ken's 113th Birthday–well, as the saying goes, "Better late than never!"–I want to celebrate Ken's birthday with an extraordinary piece of art. This striking ink and watercolor illustration exemplifies Ken's style … to the extreme. He had that very busy pen work (his hand and pen were like one, and very kinetic, always in motion) that is representative of the late 19th century German expressionists. Ken loved that style and the work of the caricature artists from the same period–and as many Institute readers know, so did Walt Disney. In fact, it has been written that Walt's favorite artist was Heinrich Kley (1863-1945), who, as you can see, had a very similar style to Ken. Over the last few decades, it seems as if Mary Blair has claimed that much coveted title, but early in Walt's career he loved Kley, and put together a fairly large collection of original Heinrich Kley art.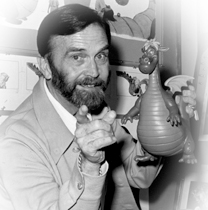 So in honor of Kenneth Bliss Anderson I rummaged through DHI's art library and found this fantastic, never-before-seen (or published) piece that Ken did for the unrealized African Pavilion at EPCOT Center's World Showcase. The Pavilion was being Imagineered primarily by Herb Ryman and Ken in the late 1970s and early 1980s. One of the featured attractions was to be a film on the history of the "Dark Continent." The African-American writer Alex Haley was coerced to be the on-camera host and narrator of the film. The Pulitzer Prize-winning author was chosen as host because at the time he was a national sensation as a result of the 1977 ABC television mini-series "Roots: The Saga of an American Family." Ken and Herbie worked closely with Haley on the film and the three of them developed a strong friendship and bond that lasted the rest of their lives.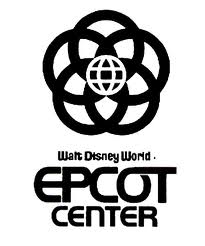 Just as it was done in Walt's time (it was the way Ken and Herbie preferred it!), the entire script was storyboarded and Ken created over 400 drawings like these to illustrate the film. The script became a collaboration between Ken and Alex.
I selected these two illustrations to, well, illustrate Ken's style and as a result offer a worthy celebration of his birthday. It is from a sequence in the film that shows Hannibal crossing the Alps and is accompanied by the following Haley narration: "So Hannibal led his Army on an unprecedented and audacious trek through these Alps to fight against Rome and protect Carthaginian interests in Sicily."
So to me, the best belated Birthday present I could give my "adopted father" is to share his artwork and ideas with the followers of DHI.
Enjoy!