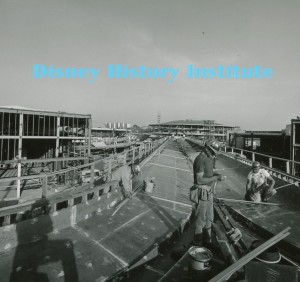 New Tomorrowland. February 1967.
I posted two rare overview shots of the New Tomorrowland construction
here
. They received a lot of interest, as construction shots are always a hit with fans of Disneyland history (at least they are with me). So in continuing with the New Tomorrowland construction, is the above photo from February 1967. Sad to realize how involved Walt was in making a lot of the New Tomorrowland decisions, and yet here it is just two months after his passing, and his dream is underway … without him there to see it. As with the previous construction shots, this was scanned at very high resolution and features an enormous amount of detail. Click through (and then continue to enlarge it for unbelievable detail … especially on a Mac). Enjoy.