Well, my kids were right (there, I've said it … and it is in print!). After posting the Splash Mountain images, the hits went through the roof! So in keeping with DHI Mountain Mania (originally Matterhorn, now Splash, who knows what next), I offer some more behind-the-scenes images of Walt Disney World's Splash Mountain. Model shots. Construction shots. Oh when will the Mountain Madness stop? Enjoy.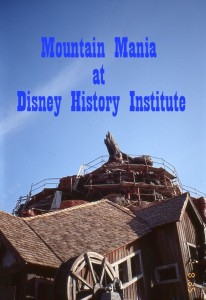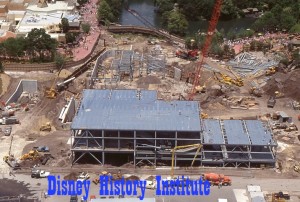 We Here At DHI GEEK Out With Aerial Construction Photos!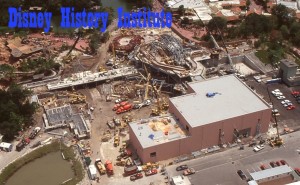 GEEK-ing Out In Stereo!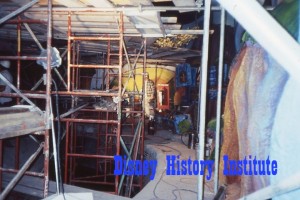 Interior Construction … Cool, But Not Total Geek Out.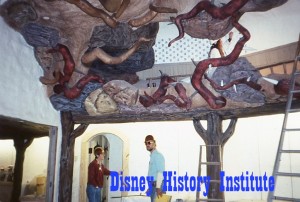 Ditto!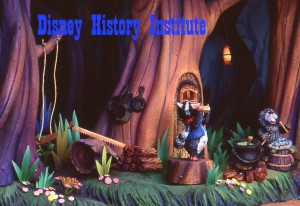 MODEL SHOTS: I love that the Imagineers used models on Splash
Mountain. It is a direct link back to how Walt Disney preferred
to design attractions.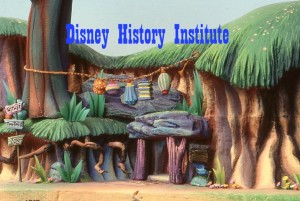 Again, direct Walt Disney (the man) Imagineering at work here!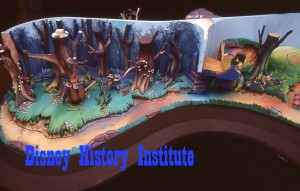 Another Walt concept. Like on Pirates, he wanted a flow through
model so that he could walk through the attraction at eye level before
building … to plus it and make it better. This comes directly
from his training as a filmmaker. Pure set design at work here!